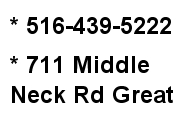 GREAT GRILL Town Deli & FISH Kebab SHISH KEBAB RESTAURANT Cater BEST GLATT KOSHER Gluten Free STEAK KEBAB BBQ GRILL BURGER Buffalo Wings Veggie Burger Kabab Deli CATERERS RESTAURANT/biz/?search> brooklyn manhattan bronxs long island las angeles new jersey great neck nyc

Hosting a party? Town Deli & Catering can cater in your home or hall – everything from a buffet to a full grill – we will even bring the waiters and full service! Let us make your event hassle free from beginning to the end – all you have to do is eat, enjoy and collect the compliments!

Town Deli and Catering is under strict supervision of the "Vaad Harabonim of Queens� with a steady Mashgiach from opening to close.

Best glatt Kosher CATERERS best glat kosher > KEBAB > KABAB > KABOB > BBQ > BBQ & GRILL> STEAK > STEAK & GRILL > ISRAELI CUISINE > KOSHER > KOSHER KABOB > BURGERS > SHAWARMA & GRILL > RESTAURANT Fabulous Persian & Israeli Food at Affordable Prices in NJ NYC QUEENS BROOKLYN BRONX LONG ISLAND ROSLYN NEW HYDE PARK FIVE TOWNS PLAINVIEW ISLIP MELVILE GREAT NECK.

Town Deli and Catering 711 Middle Neck Rd. Great Neck NY 11024 Tel.:(516) 439-5222


6 oz kosher burger $ 8.00